The Great American Broadcast (1941)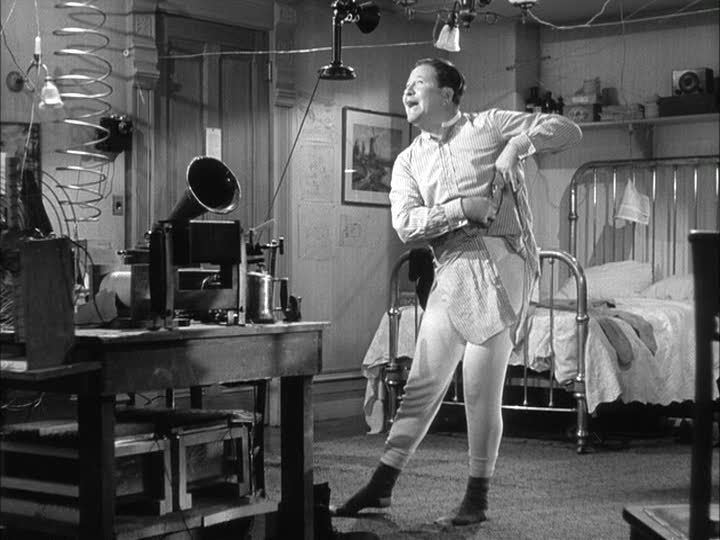 Radio revolutionized the entertainment world. The Great American Broadcast takes us through the early days of radio as a form of mass entertainment with Alice Faye, John Payne, Jack Oakie and Cesar Romero.
The early days of radio were in the hands of children and hobbyists with ham radio sets between the turn of the century and WWI. It took a while from radio's early days for the medium to expand nationwide—wasn't until after the war that it was even taken seriously. The difficulty was finding a way to capitalize on the entertainment and service as an information gateway. Anyone can receive a radio signal, there was no way to monetize and discriminate who could listen and who couldn't. They needed to figure out a way to get advertisers to sponsor the costs of transmission and the talent. This film traces that history in loose Hollywood fashion from the beginnings to the first coast to coast broadcast.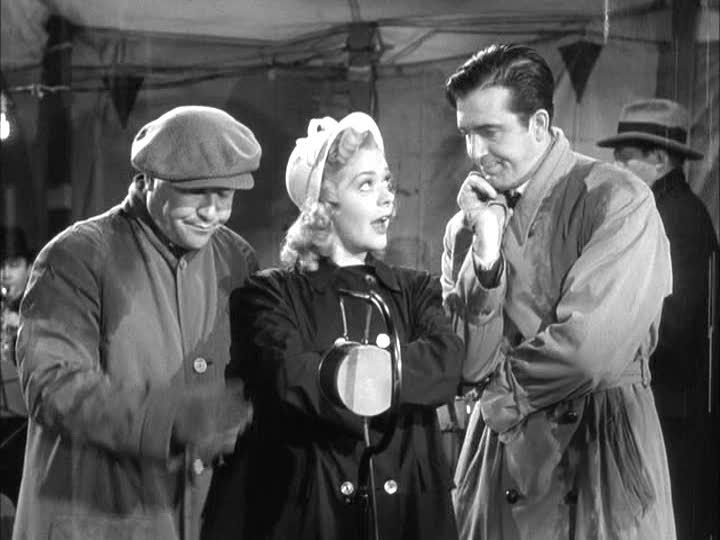 It speaks to the popularity of Faye, Payne, and Oakie that the film wasn't made in technicolor. This was the second of three films the trio did together, (Alice also appeared with Payne in Week-End in Havana and Oakie in King of Burlesque), the first two (first film was Tin Pan Alley, last was Hello, Frisco, Hello) were shot in black and white and the remaining film was done in color. It was a natural transition from Tin Pan Alley to The Great American Broadcast for Payne as he was essentially playing the same character, as was Jack Oakie really—lovable sidekick. It works though. The three leads have great chemistry as a team and this is only augmented by Cesar Romero.
The songs really aren't that memorable, but they are lovely. "I'll Take To You" sung by Faye, Payne, and Oakie is just about as charming as you can get. As it is a variety sort of ensemble, there are lots of different groups brought in—my favorite by far being the Nicholas Brothers. They turn in another fantastic tap routine. I have to say it's grand to see them in their specialty roles over the years, from little boys to young men–the talent Fayard and Harold Nicholas possessed was stunning.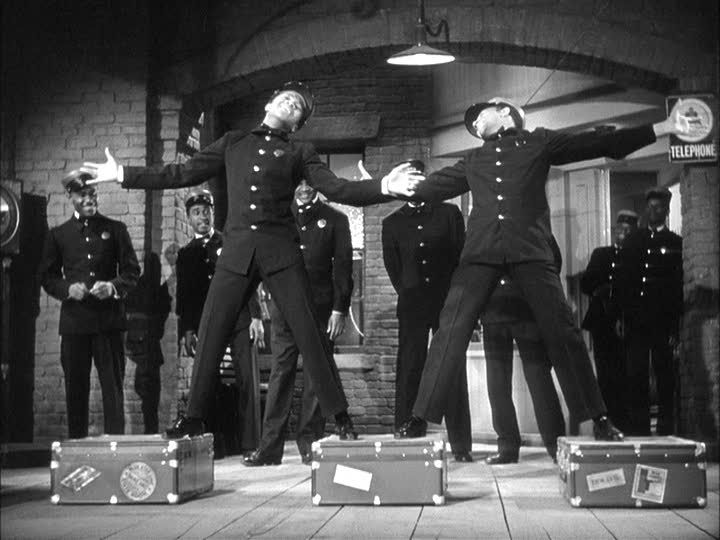 I wish I could love this film as much as I love Tin Pan Alley in particular—it's always hard when a John Payne character gets hurt and walks out on Faye. It's irritating and it's not always easy to forgive him for it and I find it particularly hard in this film. I love the history here though, even though it's a nice compacted Hollywood version, it does give you a sense of how radio developed and the people involved in it's infancy.